This trip was an educational trip which was organized by the school before the winter break. The trip was for 4-5 days. Mount Abu is a place where there is extreme cold so we had to be prepared for facing that cold. We carried our woollen-packed luggage bags ourselves to our camping site which was on a high hill which was almost 1km away from the buses from where the adventure started. We lived in a common environment and needed to adjust to various sustenance, cold and dry climate. We likewise became acquainted with about various sorts of vegetation, trees, living conditions and the historical backdrop of the Aravali go, on which Mount Abu is found. Overall this trip was educational adventures and fun as all the friends were together. 🙂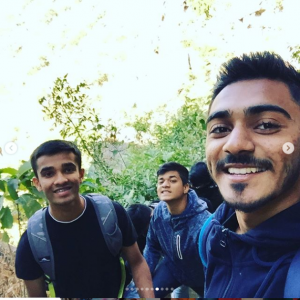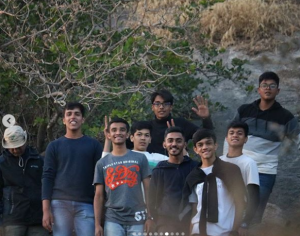 Learning outcomes I have achieved throughout this CAS experience:
LO-1- Identify own strengths and develop areas for growth.
I have gone for many trekking and I as sports climber which was an advantage for me. Also, I was physically and mentally prepared for the trek. I had height fear where I get scared when I look downwards. From this trekking, I was able to overcome fear. And also by different activities, I got an idea of how to avoid the fear of height. Also, the instructor helped me to concentrate on the way.
LO-2- Demonstrate that challenges have been undertaken, developing new skills in the process.
I am a person who is underweight and caring too many stuff would be difficult for me. When I was packing my bag I had 2 handbags which were very heavy. Then I took a trackback which was comfortable and I was able to carry the weight but putting all the efforts while going to the campsite…
LO-4- Show commitment to and perseverance in CAS experiences
Throughout the trip, I was given the charge for selecting the breakfast, lunch and dinner by considering everyone's point of view. Where a played a perfect role. And I was committed that I will climb every mount and complete the goal and not give up.
The final takeaway of this CAS experience for me was that I found that nature is the best place where everyone can relax and enjoy…After this thrilling trip, I started loving mountains and I'll remember the time spent with friends. The basic learning I got is that we should adjust everywhere and come out of our comfort zone…